The company's name and its logo came from the ancient Phoenician letter "

" (pronounced as Aleph). "Aleph" can mean "a most important basis," "the best" and "the origin of things." At the same time, the Phoenician letter "

" looks like an ox's head, which is considered to be the apotheosis of flourishing and also a symbol of nature and life. Phoenicians invented the alphabet and were great traders who valued wisdom not force. The name "Aleph" and our logo emphasize our desire to pursue food culture with respect for nature and life, and to provide the best services and products through strict observation of our basic principles.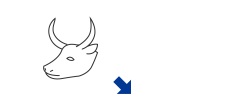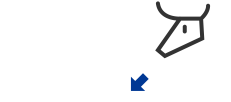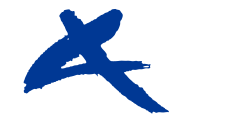 Founded

December 1968 (Incorporated: July 1976)
Capital

¥100,000,000
President and Chief Executive Officer

Dai Shoji
Number of employees

721
Part-time employees

2,911 (as of 31st March 2019)
Sales

38.2 billion yen (FY2018, ended 31st March 2019)
Banks

Mizuho Bank, Ltd., North Pacific Bank, Ltd., The Hokkaido Bank, Ltd., Sumitomo Mitsui Banking Corporation, Bank of Mitsubishi UFJ, Ltd.
Food Processing Factories

Hokkaido Factory, Iwate Factory, Fukushima Factory, Saitama Factory, Gifu Factory, Fukuoka Factory, Okinawa Factory, Otaru Brewery, Coffee Roast Factory, Biratori Factory, Teine Factory
Restaurants

335 (133 company-owned, 202 franchised) (as of 1st April 2020)
* The total outlets number excludes Ginga Teien and Hananomakiba.
Bikkuri Donkey: hamburger steak restaurant chain
Pepesale: Italian casual restaurant
Otaru Soko No.1: brewery and pub
Leibspeise: beer pub
Rakuda-ken: pizza and pasta restaurant
Ginga Teien: English theme garden
Hananomakiba: garden terrace
Restaurant Ten-man: salad buffet restaurant
Membership

Japan Franchise Chain Association
Biodiversity in Good Company Initiative
Head Office

1-26, 6-jo 3 chome, Kikusui, Shiroishi, Sapporo, Hokkaido, 003-8515, Japan


TEL 011-823-8301


FAX 011-823-8192
View Google Maps
Tokyo Headquarters

6F Takanawa Empire Building, 3-24-18 Takanawa, Minato-ku, Tokyo, 108-0074, Japan
View Google Maps